Autism Friendly Tickets
With the Autism Friendly Time slots, the experience is the same, the main difference is there is no waiting and there are no other families ahead. We have found that families also feel more comfortable booking these slots while available.
To BOOK click on the tab named - AUTISM FRIENDLY TICKETS
All other tickets are on the BUY TICKETS NOW tab.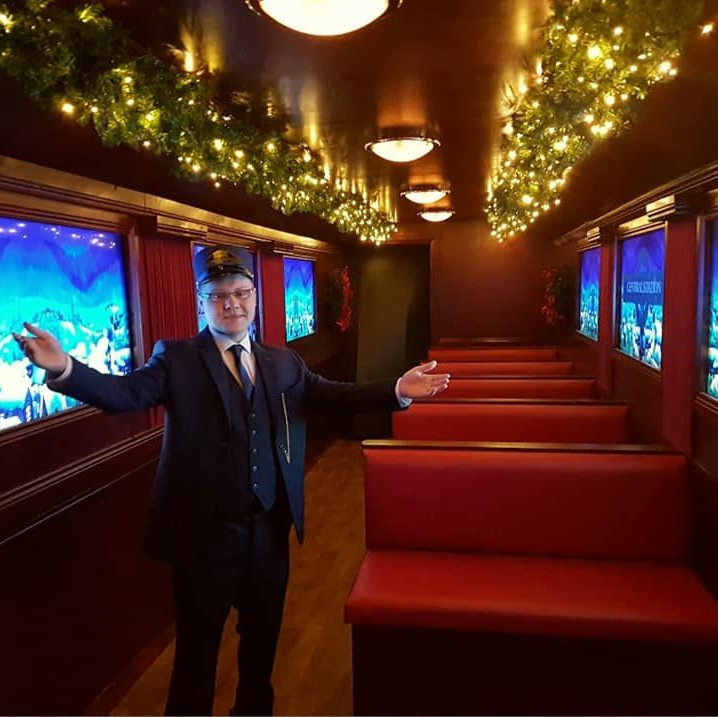 I CANNOT BOOK THE NUMBER I NEED / IT WILL ONLY ADD CERTAIN NUMBER OF TICKETS, Why is this happening?
When you click on an entry time you will see the number of remaining spaces, if the number you are booking is greater than this figure that means you need to find another entry time or date.
It is common for families to want the same times, especially Saturdays and Sundays, after lunch time, these sell out first so it is necessary to find another slot with enough remaining spaces.
DO I NEED TO BOOK FOR UNDER 1 YEAR OLD?
No it is not necessary to book for under 1 year old, just bring them along.
Here are some of the most asked questions that hopefully will help with your booking process and information about the experience.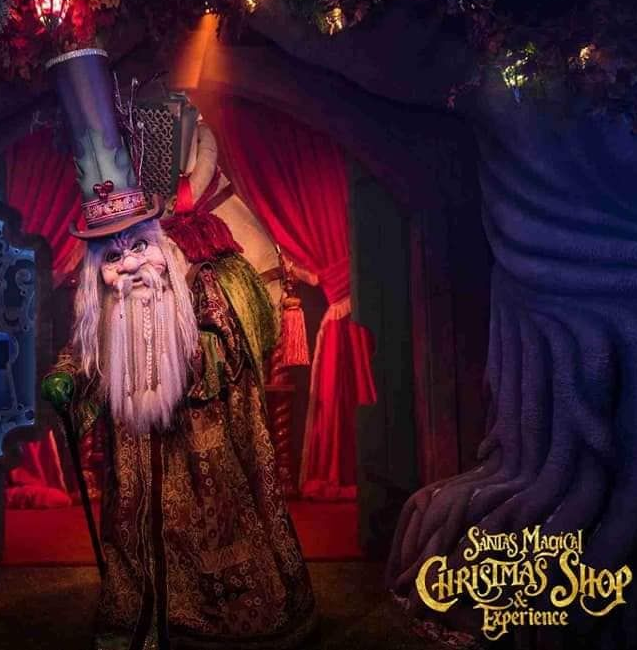 Why do adults have to pay?
This is a Christmas Family Experience for everyone to enjoy and not just a traditional Santa's Grotto. Just like going to the movies or theatre, in fact we actually have adults each year who book without children that's how good it is.
How long does the experience last?
On average the experience lasts 30-40 minutes though in a normal year with full capacity this can increase to over 1 hour at busy times.
What all happens?
It frequently changes though at date of this post (July 2020), you and your family will be treated to a simulated train journey to the north pole on our wonderful 3D train, with audio, visual and gentle motion effects, passport control, then an enchanting walk through a fantasy frozen world with 3D carved ice caves and walls, a Christmas Village, various festive backdrops and characters, 3D figures and more. You will be greeted by Santa's Elves before being treated to a unique theatrical performance with live actors and thats before you meet with Santa and Mrs Claus where all children receive a wonderful gift. Experience special effects including, lighting, sound and snow. This is the one and only Family Christmas Attraction to visit this year.
Are there close restaurants or accommodation?
There are a number of hot food takeaways in Coalisland town and one in the same business park, there is a McDonalds 6 minutes from Coalisland in Dungannon 3.5miles. Restaurants that you may want to book ahead are The Millcourt in Coalisland or The Cohannon Inn (M1 services)
There are few hotels in Cookstown - 20 minutes drive including The Glenavon Hotel and The Royal Hotel. The Cohannon Inn is a "Premier Inn style Motel" with bar and restaurant on site and well as fast food outlets, it is just 5 minutes away and is also the M1 services off junction 14.